Chattanooga State Announces Excellence in Philanthropy Award
September 18, 2023 | Suzanne Harris | College Advancement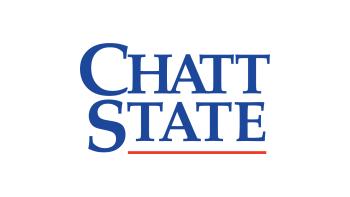 Chattanooga State Community College hosted a ceremony on July 30th honoring Executive Women International of Chattanooga (EWI) with the Chancellor's Award for Excellence in Philanthropy. During the celebration, Associate Vice Chancellor Cris Perkins, representing the Tennessee Board of Regents (TBR)-College System of Tennessee, announced the distinguished recipient of the 2023 Excellence Award. Helping to present the award was Dr. Rebecca Ashford, Chattanooga State President. "The organization being recognized today has demonstrated a commitment to generosity, leadership, and most especially, a love of our students," said Ashford.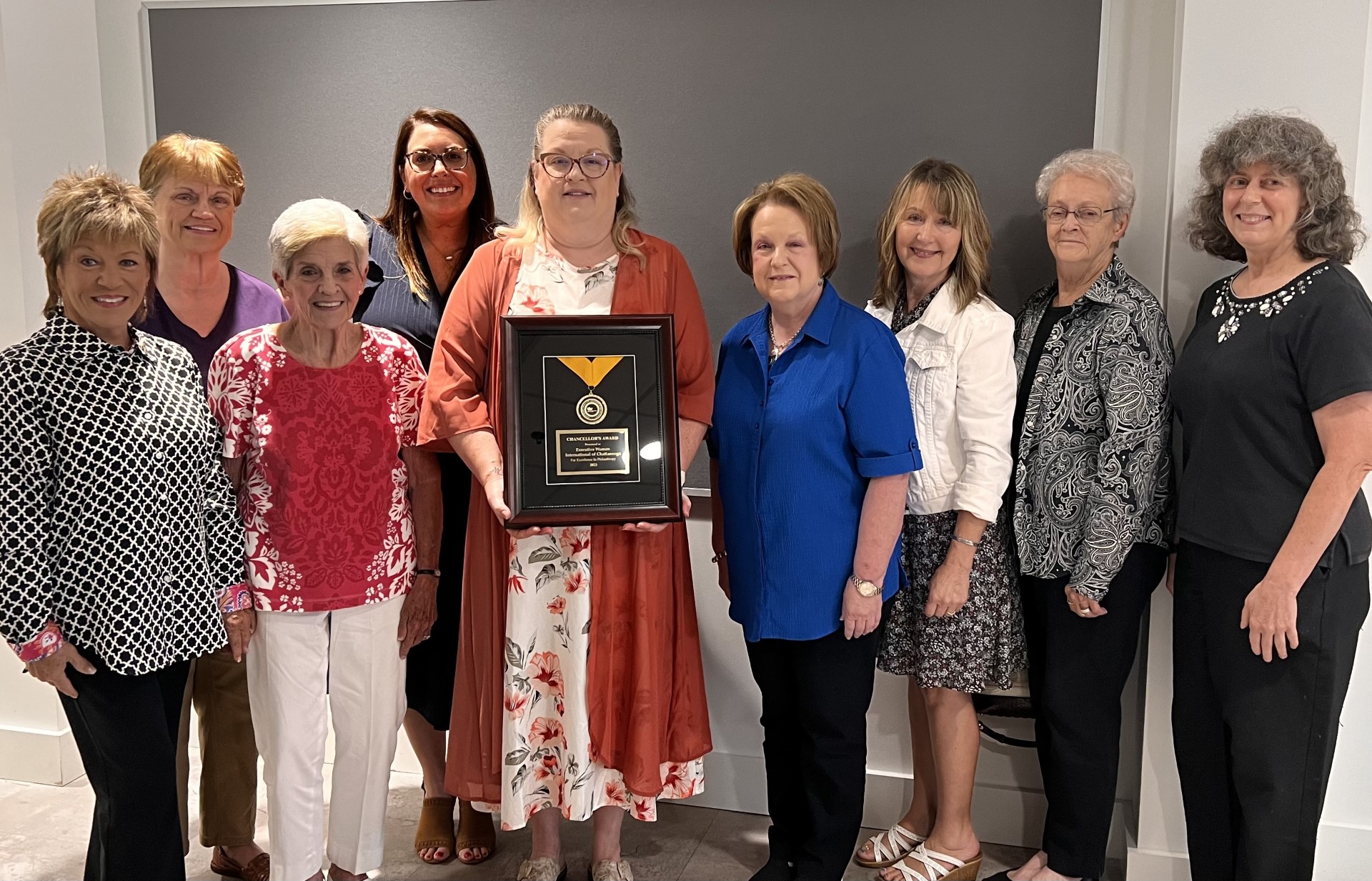 Perkins stated, "When it comes to supporting Chattanooga State, Executive Women International of Chattanooga is a generous and loyal partner. EWI of Chattanooga has contributed more than $111,000 to the Chattanooga State Foundation since 1997, which includes gifts of $27,700 to establish the Executive Women International Endowed Scholarship in the Chattanooga State Foundation." The scholarship provides an opportunity for single parents and displaced homemakers to return to school to enhance their career opportunities.
Ashley Hollis, Director at Large and Communications Director for EWI and Embassy Suites member representative, accepted the award. "One of the most rewarding parts of EWI that I have found is working alongside this amazing group of ladies on scholarship fundraisers. It is my honor to receive this award for all of our EWI members. We feel very honored and fortunate to have made a positive impact on our community." 
EWI of Chattanooga was chartered in 1987 to bring together key individuals from diverse businesses, promote professional development, and engage in community involvement with a focus on literacy. Its vision is to enhance professional growth while empowering women to make a difference as they inspire others. The Chattanooga chapter has supported the EWI Chattanooga State Scholarship for 26 years. EWI supports the Chattanooga community both financially and through member volunteerism.
TBR began presenting the Chancellor's Award for Excellence in Philanthropy in 2001. The award recognizes organizations, companies, and individuals who go above and beyond to contribute their resources, finances, and personal time to the College System of Tennessee schools governed by TBR.
____________
PHOTO :(l-r) Karen Hannifin, Penny Walker, Nancy Templeton, Ashley Hollis, Kathy Davis, Vicki Scott, Suzanne Harris, Catherine Cox, Nena Powell.