Student Research Symposium Set for November 29
November 27, 2018 | | Internal Press Release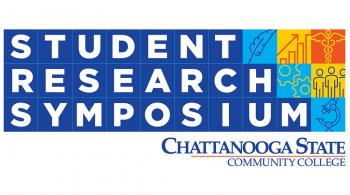 The Student Research Symposium is an interdisciplinary showcase of student research projects regarding challenges in their professions and careers. These projects are the capstone assignment for many courses, and they allow students to apply classroom learning to their own professions and interests. As questions about the value and integrity of college persist throughout our community, this symposium epitomizes what happens when theory meets practice. The symposium aims are to create a marketplace of ideas where ChattState students can network with each other and professionals in their field. 
At this event, more than 150 students, including scholarship recipients from Tennessee Promise and Reconnect programs, will be available to discuss with community members about how their experiences in the classroom give them skills and confidence to be successful in their future careers and disciplines. 
Also, this year, a contest will be held to determine which students will present at the National Undergraduate Research Conference. The winners will have the opportunity to present their work at this conference while learning from other peers and professionals.  
The Symposium will be held on Thursday, November 29, 2018, from 12:30 – 1:45 p.m. in the Omniplex building, room 124/126 and surrounding hallways at Chattanooga State Community College.