Dental Clinic Taking Appointments for 2019
December 13, 2018 | | Internal Press Release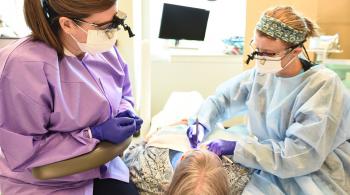 The Dental Hygiene Clinic is now scheduling appointments beginning January 22 through May 1, 2019. The clinic is located in the Health Science Center, 2nd floor, HSC 2007 on the main campus of Chattanooga State Community College, 4501 Amnicola Highway.
Many services offered are complimentary and/or at reduced rates. The Clinic is open Mondays, Tuesdays, Wednesdays, and Thursdays from 8:00 a.m. to 5:00 p.m. through May 1.
New adult patients receive a complimentary screening and X-rays with their first visit. Children, ages 13 and younger, receive all preventative services free!
For more information or to schedule an appointment, call the Chattanooga State Dental Clinic at (423) 697-4488.