Volleyball Coach Information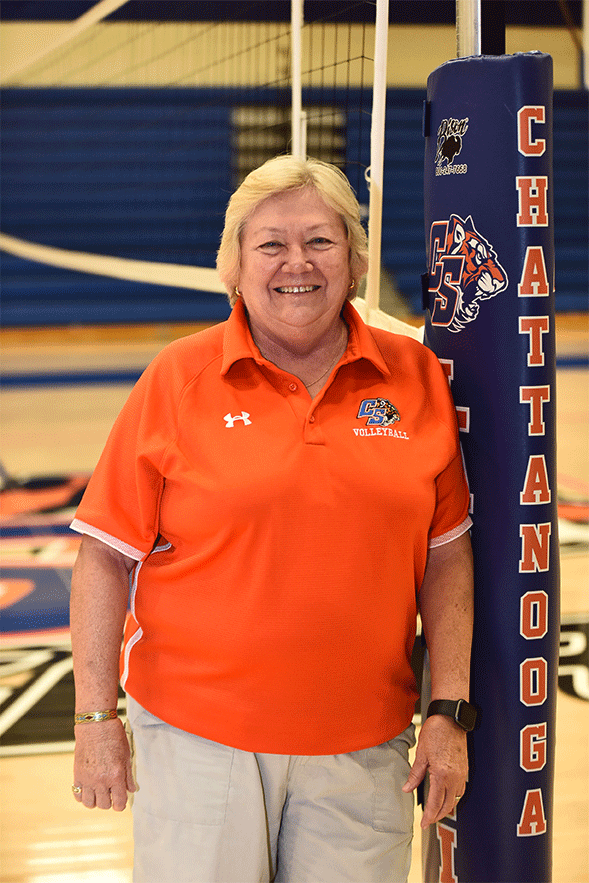 Janet Tate, Head Coach
Ms. Tate is a native of Sequatchie County. She earned her Bachelor's degree from UTC in Health & Physical Education and her Master's from TTU in Administration, Supervision and Curriculum.
"I am very excited about Chattanooga State's efforts to expand sports programs for women and I am honored to be their first volleyball coach! We are very excited to begin recruiting and getting quality players for our program," shares Tate. 
During college, Tate was named Volleyball Best Defense, All-State, and Captain while playing at UTC. She utilized her considerable athletic skills to build an impressive résumé in the sports world, racking up 14 Volleyball Coach of the Year awards, League Championships and Tournament Championships each.
Since 1997, she has accumulated an astounding win-loss record in volleyball totaling 487 wins and 69 losses. Having coached at the elementary, middle and high school levels, not only in volleyball, but softball, basketball, track, golf and cheerleading, this will mark Tate's first foray into college-level sports.
Contact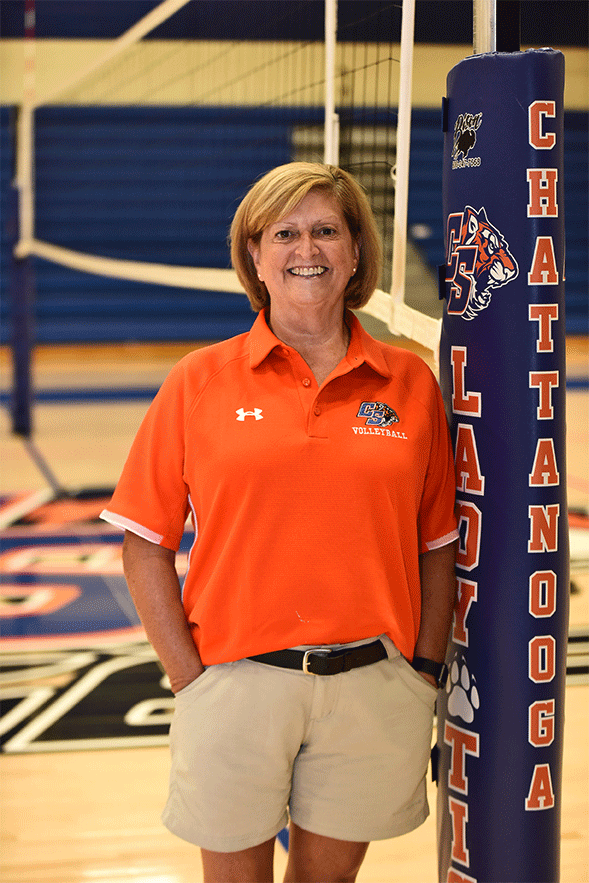 Robin Moore, Assistant Coach
Robin Moore, the former head coach for volleyball and softball teams at Notre Dame High School, has been named assistant coach at Chattanooga State Community College. Moore joins veteran volleyball coach Janet Tate as Chattanooga State launches its inaugural season of collegiate volleyball this fall.
An East Ridge native now residing in Chickamauga, Moore played volleyball, softball and tennis during her youth. She retired from teaching in 2015. In a coaching career that included volleyball, softball, basketball, tennis, and cheerleading at middle school and high school levels, Moore's volleyball win/loss record since 1995 is an impressive 464 wins and 88 losses, which includes tournament, district, region, and sectional titles. Her awards have included being named Tennessee Athletic Coach's Association All-Star Coach, recognition as "Teacher of the Week" by NewsChannel9, a St. Jude School yearbook dedication, and being named to Who's Who Among American High School Teachers.
Both Tate and Moore are busy recruiting their inaugural team. Says Moore, "I am very excited and honored to be a part of Chattanooga State's inaugural volleyball team. We are excited about the high quality of players that we have recruited so far and are looking forward to completing our roster with that same level of talent."
Contact