Dr. James L. Catanzaro: Vision and Execution in One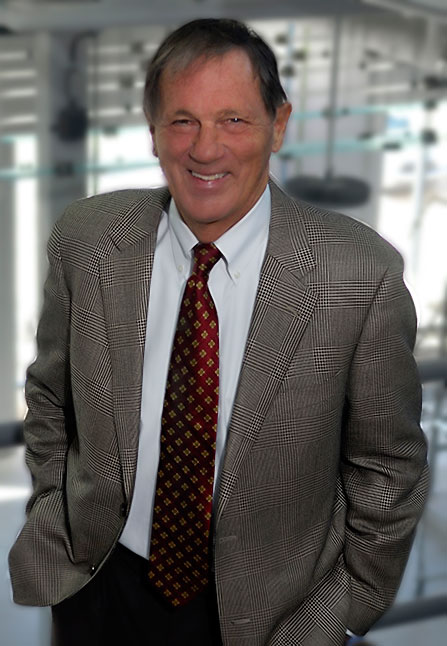 For thirty-five years Dr. Jim Catanzaro has been known nationally as a leader in the community college movement–for five years as a community college president in California, for six years in Ohio, three in Illinois, and now for over twenty-four years in Tennessee. Previously, President Catanzaro was the Human Resources Director for a 7,000 employee manufacturing firm in California.
Dr. Catanzaro holds the Ph.D. degree from Claremont Graduate University in Philosophy of Religion. He studied leadership at The Wharton School and at the University of Texas at Austin. His "Second Generation" online course, Religions of the World as Practiced in America, has been selected by the Monterey Institute Hewlett Foundation Study for inclusion in the Institute's National Repository of America's best web-based courses.
President Catanzaro is author of several books. His most recent focuses on achieving well-being: Spiritual Surfing: Riding Life's Turbulent Waves to Victory. He has hosted a weekly television interview program aired principally on PBS affiliates since the 1980's; he represents higher education on the board of the prestigious National Foundation for Advancement in the Arts; he is a consultant with the Higher Education Research and Development Institute; and he has served on the boards of over 25 community organizations in Chattanooga.
Dr. Catanzaro is a frequent speaker including national conferences. He addressed the Positive Psychology Summit in Washington, D.C. and he was the keynote presenter at the International Higher Education Conference in Melbourne, Australia. President Catanzaro edited the Chattanooga city magazine, Chattanooga on the Move, for four years.
Olympic torchbearer, recipient of the Distinguished Graduate Award of the University of Texas, member of the Claremont Graduate University Hall of Fame, and Toastmasters Award Winner for Communication and Leadership are among his many credits. The Gallup Organization assessed his greatest strength to be "Maximizer"–taking ordinary ideas, operations, and initiatives and making them exemplary.
Dr. Catanzaro resides in Signal Mountain, Tennessee with his wife Rhonda. They are active in community affairs, local service organizations, and the arts. Dr. Catanzaro coaches little league baseball and is an avid surfer. He takes his greatest pride in his grandchildren and in the many students he has encouraged to successful lives.