4 campuses. 17 nations.
As of 8/21/2013, Chattanooga State Community College (ChSCC) signed a 5 Year Memorandum of Understanding (MOU) with the University of the West Indies (UWI), Mona, Kingston 7, and Jamaica (Institution).
Both ChSCC and the UWI wish to develop a cooperative relationship on the basis of established contacts and mutual understandings to develop cultural and academic exchange through mutual assistance in the areas of education and research.
We have agreed on the following areas of cooperation and our goals shall be to:
Promote institutional exchanges by inviting faculty and staff members of each College/University to participate in a variety of teaching and/or research activities, and professional development
Develop a student exchange program for periods of study and/or research
Organize symposiums, conferences, short courses or programs, and meetings on research issues or other topics of mutual interest
Organize joint research, training activities, and continuing education programs
Exchange ideas and information to further mutual understanding and cooperation between ChSCC and the UWI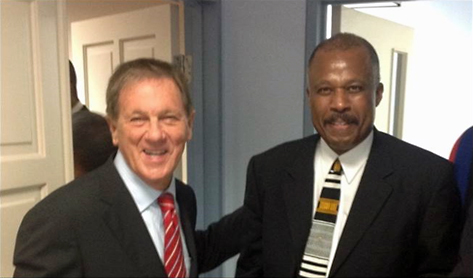 Dr. James Catanzaro President Chattanooga State Community College and Sir. Hilary Beckles, K. A. - Pro Vice Chancellor and Principal of the University of the West Indies Cavehill Barbados.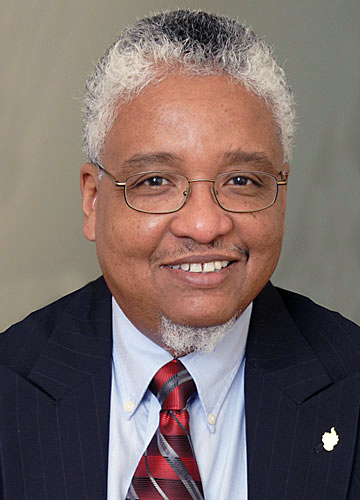 Professor E. Nigel Harris, MPhil, MD.DM - Vice Chancellor University of the West Indies
The University of the West Indies Coat of Arms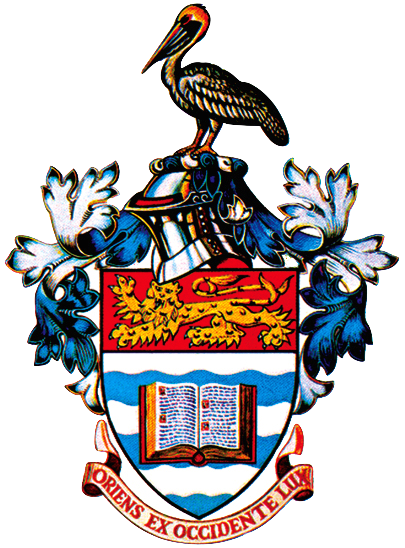 This is the official Coat of Arms symbol of the four Campus Universities of the West Indies. It appears on official stationary, posters, certificates and degrees, memorabilia, on the academic dress of senior university officials, and is the most visible symbol of the University.
One of the earliest functions of the Provisional Council of the University College of the West Indies (UCWI) was to decide on a Coat of Arms for the fledgling institution. The armorial bearings for UCWI were designed by Mr. H Ellis Tomlinson of Thornton-le-Fyfe in Lancashire for the sum of 120 Guineas. In a letter dated February 7, 1947 from Tomlinson to Walter Adams of the Colonial Office, Tomlinson outlined a proposal with notes on possible designs for the College's armorial bearing, parts of which were incorporated in the final approved design. The initial design called for seven crowns to represent the three islands Barbados, Jamaica and Trinidad), two island groups (Leewards and Windwards) and two mainland colonies (British Guiana and British Honduras) to be served by UCWI.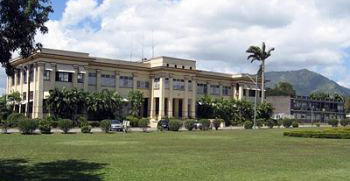 If you would like more information about UWI you can contact Lisa Haynes, Chief Innovations Officer, at (423) 697-3254.